Studio2200 is a boutique photo & video studio located in OKC. We specialize in personal & commercial photography and videography. No job is too big or too small, but our approach is the same for each project- personalized, tailored service that is creatively inspired, all at an affordable price point.
Some of our well known clients include - 944 Magazine, Vonzipper, Chester Bennington's Ve'Cel, Cirque du Soleil, Turquoise LA, and HBO's hit series Treme.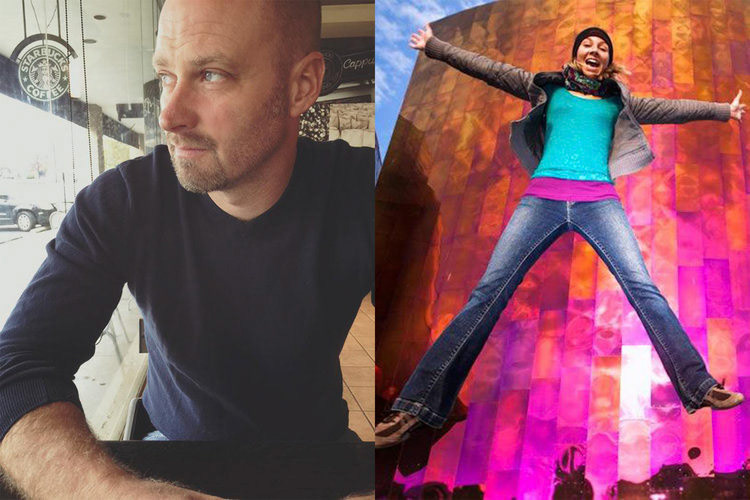 A little bit about us....
We love travel & adventure- A LIFE LESS ORDINARY.
We eat extravagant amounts of Mexican food. 
Lloyd is originally from Seattle; Adrian was born and raised in OKC. We met and lived in LA where Lloyd Rosen Photography began in 2006. Lloyd is well known for his fashion & editorial style of photography.
We moved to OKC to be with family and to start a family, and ultimately to start our own photo & video studio.
We love walking at Lake Hefner with our four big dogs- Seamus, Aspen, Earl, & Circe. It always seems to draw a crowd. 
We are constantly scheming over coffee, some magical idea... "OUTSIDE THE BOX" is where we feel the most comfortable. 
We love connecting with people, and hearing their stories, then TELLING those stories through photo & video.
We have extensive experience shooting and editing, both commercial and personal photography and video, as well as conceptualizing, location scouting, and working with other industry professionals such as models and hair/makeup artists. 
We thrive both on set and out on location. Unfolding our clients vision is truly rewarding, and capturing their biggest moments is priceless. 
____________________________________________________
If you or someone you know is interested in, or has questions about, any of our services- PLEASE- drop us a line.
We look forward to meeting you to discuss your photo & video needs. 
-Lloyd & Adrian